Make Your Own OEM Brand Malaysia- BF1 Shop
Make your own hair, beauty and perfume products brand. BF1 helps to build and make you brand successful. We build your natural hair, beauty and perfume products brand.
Start business with your own Branding right now for just less then RM1000 only.
* You may choose your products here : BF1 Shopping Malaysia
---
Your Brand Safe With Us
* We provide 7 days money back guarantee.
* We will not expose your brand made by us.
* Products perform sound results.
* We provide products training and after sales service.
---
List Of Our Services :
1. Create and design your brand name and products concept.
2. Submission for Ministry of Health
3. Submission of Trademark
4. Create Catalog for the product.
5. Create website allow you to sell online.
6. Provide products training
7. Products consultant
8. Special Reasearch and Developement products
---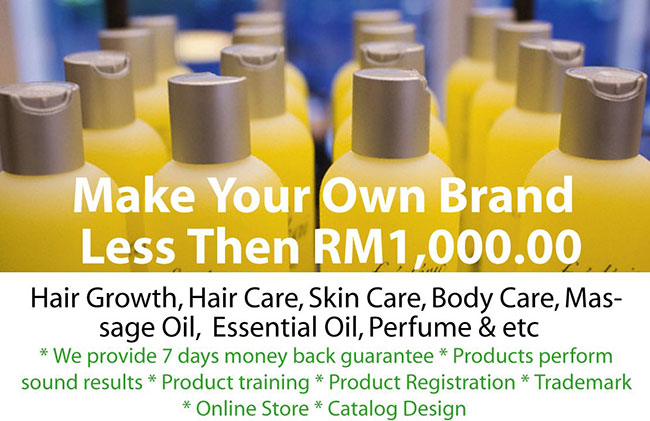 ---